CVEdetails.com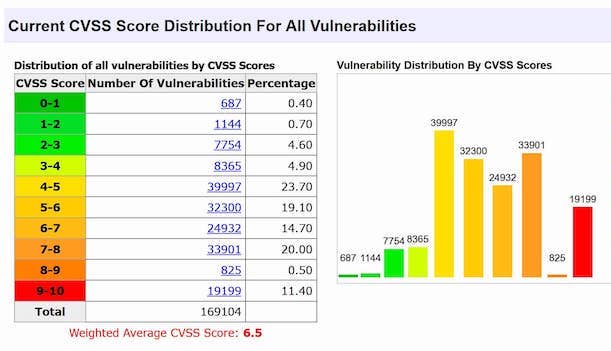 CVEdetails.com is a comprehensive database that offers a wealth of information on Common Vulnerabilities and Exposures (CVE). The website allows users to search for CVEs by keyword, vendor, product, or CVE ID, providing detailed information about each vulnerability, including its severity, impact, and the affected software versions.
CVEdetails.com is a valuable resource for IT professionals, security analysts, and developers who need to keep track of the latest security vulnerabilities and patches. The website provides up-to-date information on security vulnerabilities, making it easier for users to understand the risks associated with different software products.
One of the key features of CVEdetails.com is its CVE statistics dashboard, which provides an overview of the latest CVE trends, such as the most common vulnerability types and the vendors with the most vulnerabilities. This dashboard makes it easy for users to identify potential vulnerabilities in their own software products or those they manage.
CVEdetails.com is also an excellent resource for researchers and security experts looking to stay informed about the latest security trends and vulnerabilities. The website provides an API that allows users to access CVE data programmatically, making it possible to integrate CVE information into their own security tools and platforms.
Overall, CVEdetails.com is an indispensable resource for anyone involved in software development, IT, or cybersecurity. With its comprehensive database of CVEs, up-to-date information, and useful statistics dashboard, CVEdetails.com is an excellent tool for staying informed about the latest security vulnerabilities and risks.