Digital Forensics Fundamentals Review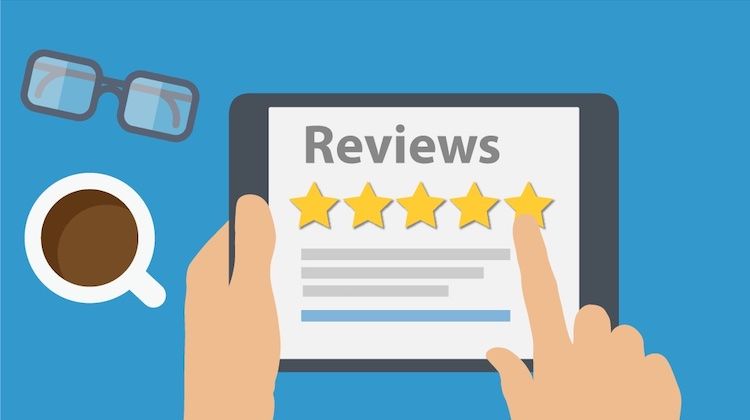 Digital Forensics Fundamentals is a free training program made available by eSecurity Institute. Our latest version of the course is estimated to take around 14 hours to complete and the course difficulty is rated for all levels. Digital Forensics Fundamentals covers a wide range of topics broken into four overarching sections.
The first section is an introduction to digital forensics which starts off with the basics and progresses into more specialized concepts that will set the foundation for the learning environment. The second section provides extensive material on digital forensics which expands on the first. This section contains concepts such as file systems, digital acquisition techniques, anti-forensics, forensic artifacts, log analysis and much more.
The third section covers a variety of important cybersecurity concepts that relate to digital forensics. This includes security frameworks, legal considerations and aspects of the cyber domain. The fourth section of the course provides a series of tutorials, walkthroughs and labs for multiple digital forensics tools. The section includes tools for digital acquisition such as FTK Imager, network forensics such as WireShark and tools for mobile forensics.
We launched our first iteration of Digital Forensics Fundamentals in 2022 on Udemy. This was a test to determine whether or not there was any demand for the learning material and if so how it would be received. With the rapid enrollment of 10,000+ students and an average of 4.5/5 star rating in the first quarter the answer to our experiment was received.

Below are some screenshots of testimonials on Udemy.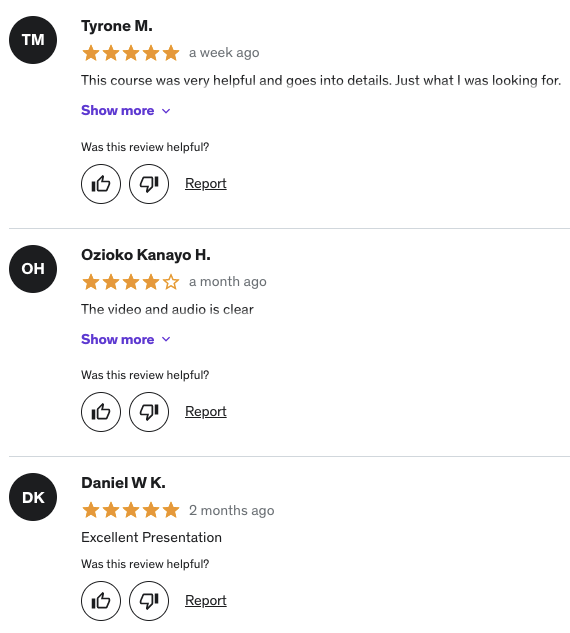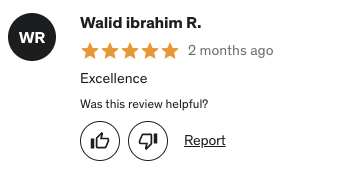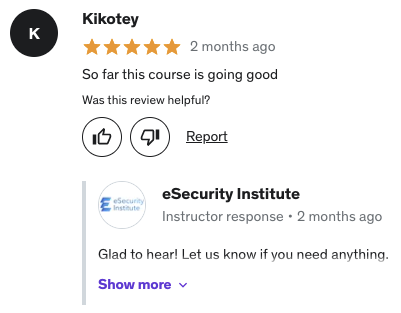 Digital Forensics Fundamentals - Version 2.0
Our mission is to provide free and low cost learning options for digital forensics and other fields of study within cybersecurity. Because of this we have committed to keeping Digital Forensics Fundamentals free forever. The course will also be updated each year to stay relevant with changes in the industry.
We recently launched Digital Forensics Fundamentals 2.0 on our own platform which can be found here: Digital Forensics Fundamentals

The course has about 2x more content than the first version of the course launched on Udemy. Although we plan to leave version 1.0 up on Udemy for those who are still using it, all subsequent versions of the course will be launched on our self hosted platform. Version 2.0 of Digital Forensics Fundamentals introduces additional digital forensics tools and tutorials.
Below are some screenshots of the course: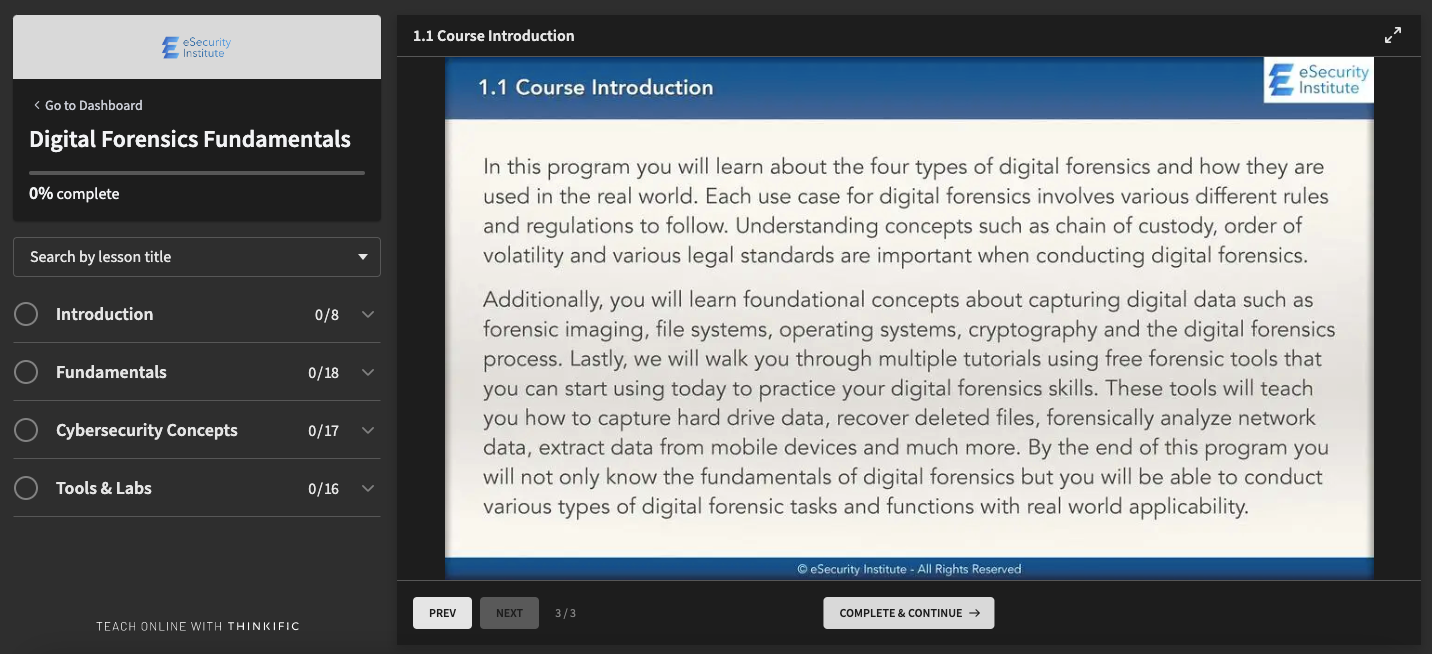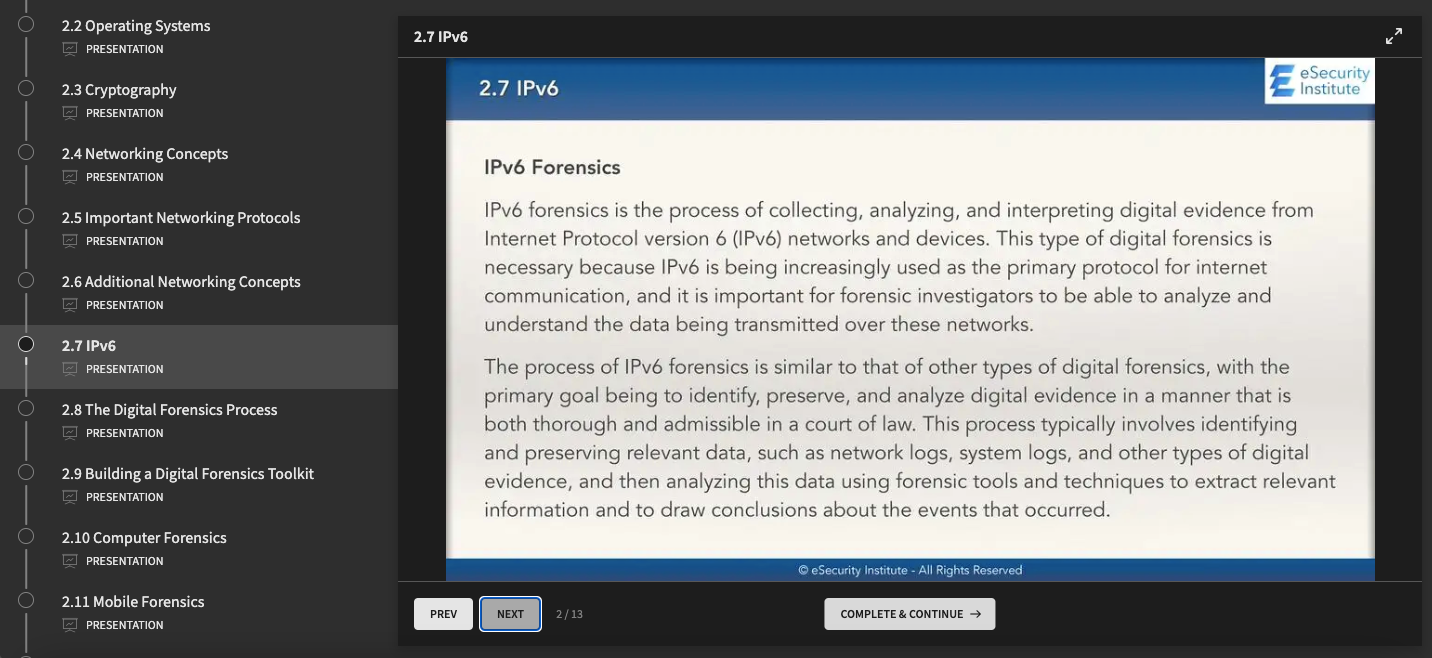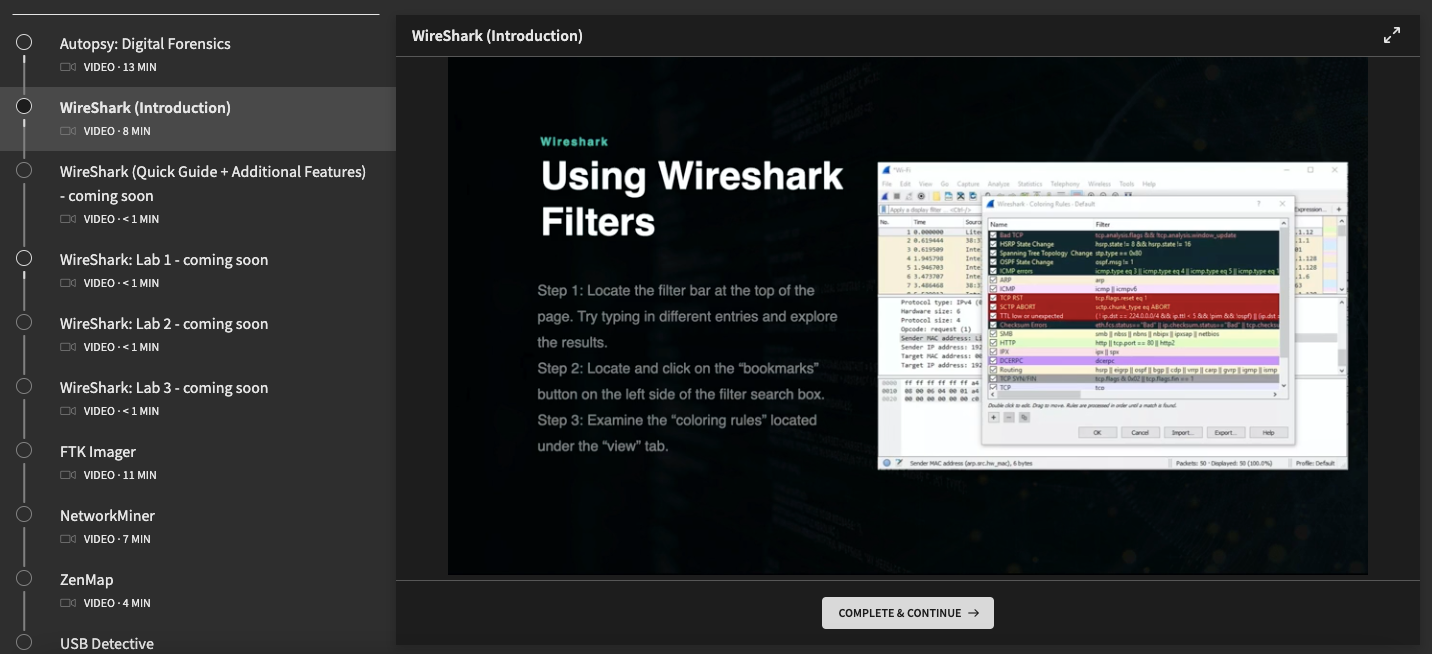 Start Learning for FREE
Get instant access to Digital Forensics Fundamentals (v2.0)
Get Started