OS Forensics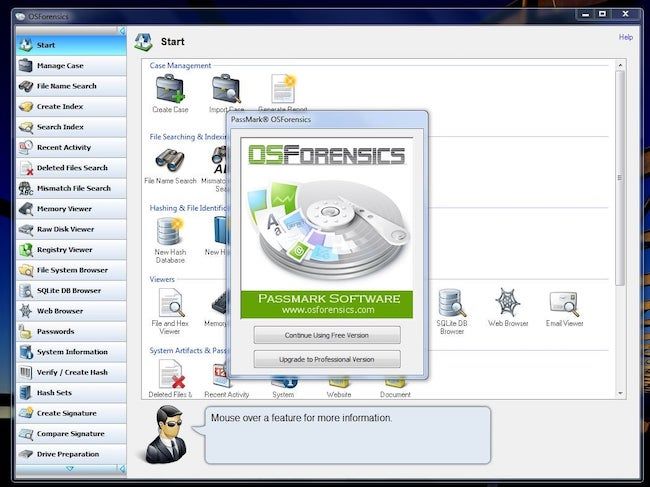 OS Forensics is an organization that develops free and paid digital forensics tools. OS Forensics offers four tools which can be downloaded for free on their website. The four tools are 1) OSF Mount, 2) OSF Clone, 3) Volatility Workbench and 4) Image USB.
OSF Mount allows the user to mount a variety of physical logical drives on their computer. This can be used to view the data of an external drive or logical drive on the device. OSF Clone allows the user to create a cloned disk image of a drive being examined. This is helpful for working with copied material and not original evidence. Volatility Workbench allows the user to use a custom designed graphical user interface for the volatility command line toolkit. Lastly, the Image USB tool allows the user to write a particular disk image to multiple USB drives.
OS Forensics tools can be downloaded at the following link.